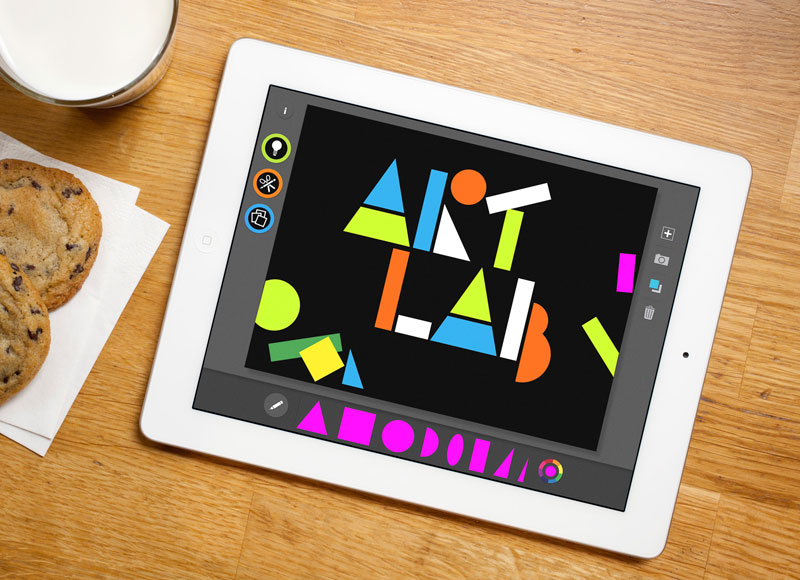 }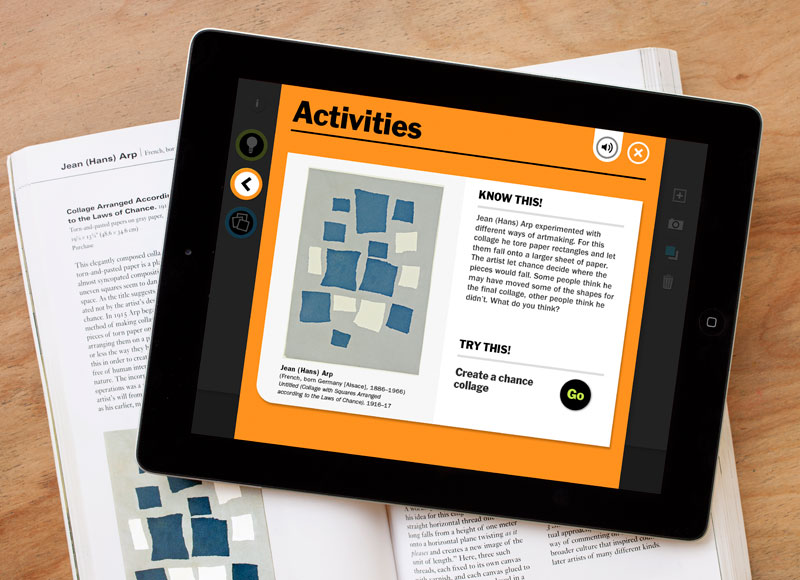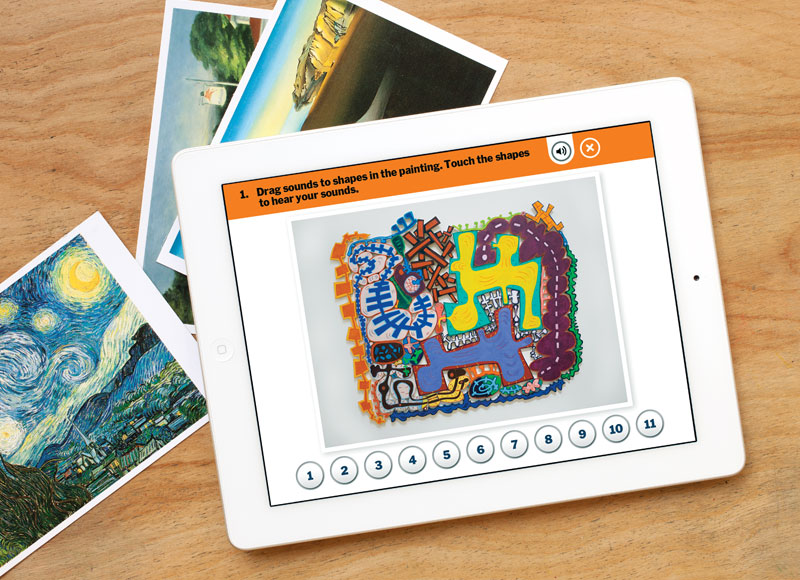 Download the Art Lab Appe.

Project: Art Lab App
Project Team: Allegra Burnette / H.Y. Ingrid Chou / Julia Hoffmann (creative direction), H.Y. Ingrid Chou (art direction, design)
About: iPad app inspired by the onsite labs in MoMA's Education Center (Line Lab, Shape Lab, Material Lab, MoMA Art Lab: People)
Photos: Jason Brownrigg

Awards & Press:
2012 Parent's Choice Award
2012 HOW Interactive Design Merit Award
2013 Webby Award (Education & Reference)

Featured in the art chapter of iPad Apps for Kids, elected one of the "10 Favorite Kid Apps"

Featured on artinfo.com, hyperallergic.com, and in USA Today as one of the top five apps for creative kids

Featured as "App of the Day" on gizmodo.com

Featured in iPad Apps for Kids for Dummies by Jinny Gudmundsen:

"...MoMA Art Lab creates one of the most creative and inspiring experiences that I've encountered since the iTunes Store opened. The tools are easy to use and produce fascinating artwork. The six activities based on the work of real artists make brilliant use of the iPad.

"Best for: Kids and adults, regardless of whether they're interested in art. Actually, this is a great app to explore for kids who don't like art. It makes modern art accessible.

"An overwhelming number of art creation apps are in the iTunes Store, in part because the iPad offers such an intuitive way to make art. With just the touch of the finger to the screen, kids can start to create. I selected this app as one of my Ten Favorite Kid Apps because it does more than simply encourage artistic creation. This app changes the way kids look at art..."